About
October 15, 2021
2021-12-02 16:44
About
Rooted in Happiness, Kidsongs brings JOY to the whole family.
Our Mission: Inspire, educate, engage and entertain children.
We truly love and admire the children and families we create for ,our wonderfully diverse international audience. We celebrate the lives that each of you live, and the music and experiences you enjoy.
We aspire to create value for your family, in the time we spend together. Through our Music,
Videos and TV shows, we impart self-value, respect for self, family, friends, community, and culture.
We aspire to encourage children in the most positive ways, all while having good old fashioned fun…
Because we keep on singing!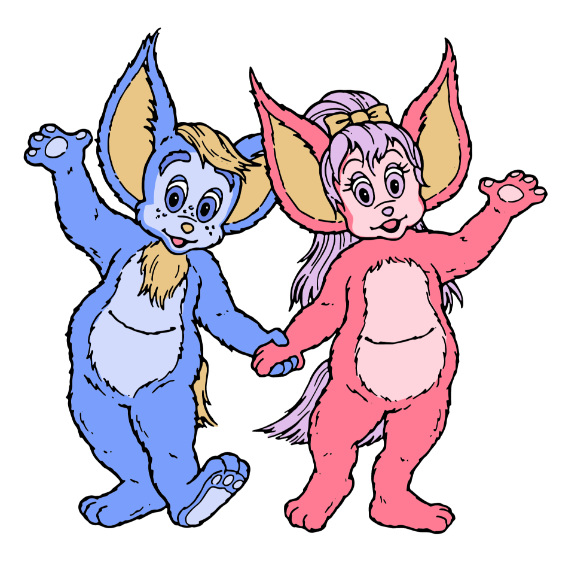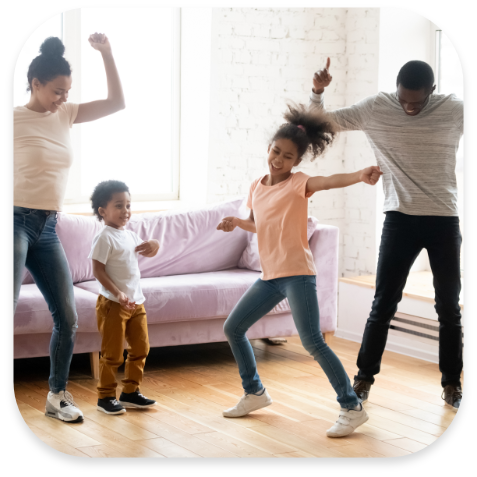 At Kidsongs, we promise to always create the highest quality productions for your family. We know that there is a purpose to what customers choose to listen to and watch. We are committed to providing children of all ages timeless entertainment that enriches their lives.
Kids and parents around the world are HUGE FANS of our expansive Songbook, the hundreds of songs we have recorded for you, and our award winning videos and TV shows, starring real kids doing all the things kids love!
See and hear for yourself…
The Kidsongs Music Video Stories
The Kidsongs Music Videos Stories take children on amazing, sing along adventures to all the places kids want to go. The Kidsongs Kids do extraordinary things, from flying planes, to engaging with dozens different animals, exploring the world, meeting Santa and his reindeer at the North Pole and even time traveling!
Designed to get kids up and moving, the music and dancing never stop, from "Old MacDonald Had a Farm" to "Rock Around the Clock".
Each themed Kidsongs episode has at least ten songs on topics from "Cars, Boats and Trains" to "Very Silly Songs " to  "We Wish You A Merry Christmas".  All performed by the very talented Kidsongs Kids.
Kidsongs Music Videos Stories have been created to inspire young imaginations and to motivate children to learn about new things.
We made the 24 award winning, multi-platinum episodes, with love, for our kids and we are delighted that kids world over enjoy them. We are delighted to share Kidsongs with your kids.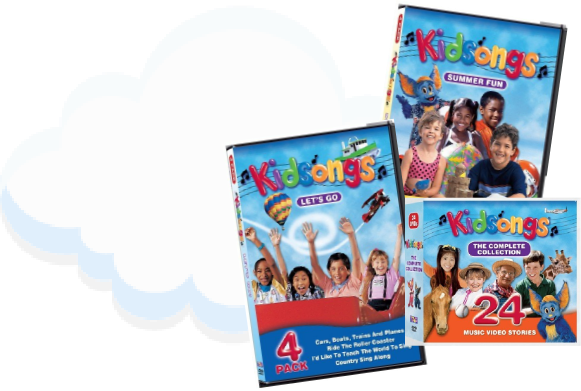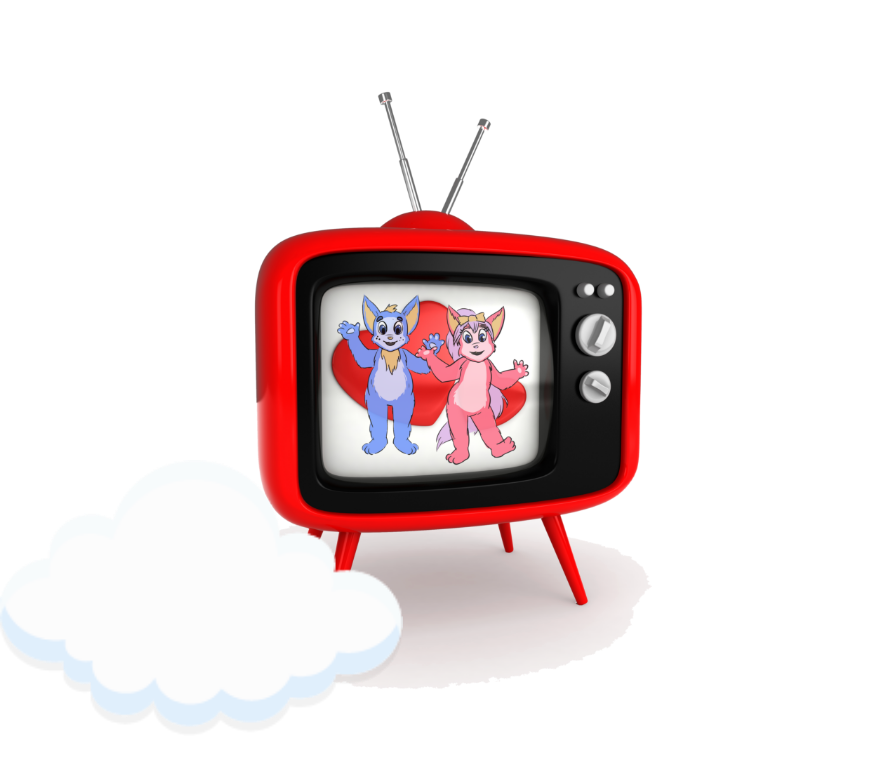 The Biggles are the Kidsongs Kids magic secret friends. The Biggles sing and dance their way through the Kidsongs Music videos adding a dash of silliness and quite a few laughs!
In the Kidsongs TV show, the Biggles take on a bigger role, helping the kids navigate their many challenges, as they work as a team to put on the show. They are always there in those special moments when the Kids need some extra confidence and encouragement.
Billy is mischievous, impish, curious with an offbeat sense of humor. Billy calls it as he sees it!
Big sister Ruby, is a little older and wiser and calmer but still a bundle of fun. She has the moves too. Freckles is their cousin, a spunky, confident little yellow guy with blue polka dots. Freckles is up for everything. Meet the whole town of Biggles, In Adventures in Biggleland!
The Kidsongs TV Show - "Made by Kids, for Kids and Starring Kids!"
Designed to empower and educate children, the show teaches kids they can do just about anything when they work as a team and support each other.
Set in a fictional TV studio, the Kidsongs Kids play the parts of hosts, crew, producers, writers and performers of their own children's public television show.  Hence their motto —"Made by Kids, for Kids and Starring Kids!" They are joined by their magic, secret friends, The Biggles — aptly named as their special powers allow them to be big and little.
Add in the Kidsongs Music Videos and kid tested, fun and informative segments in each episode, the Kidsongs TV Show enthralls a wide age range of children.  In addition to the sing along fun, kids learn how important skills such as  patience, sharing, manners, teamwork and responsibility are.
This remarkably successful series ran for fourteen years on just about every network -including PBS, Disney Channel, Hulu, and Netflix.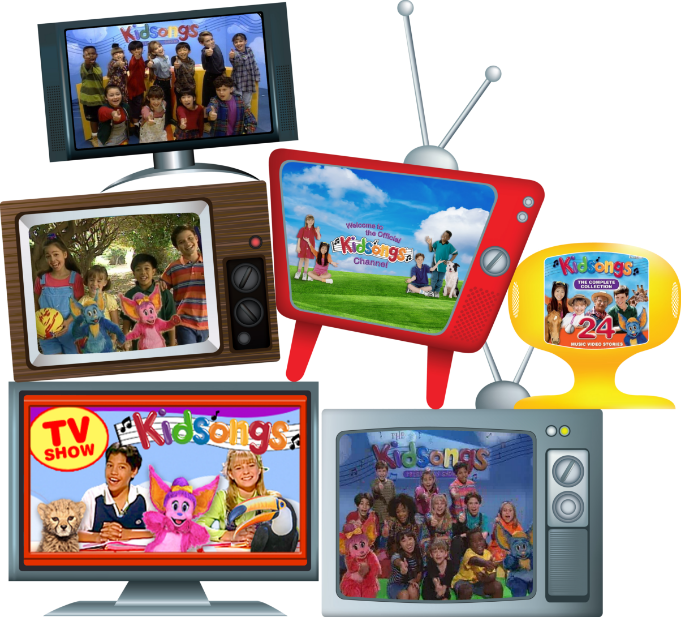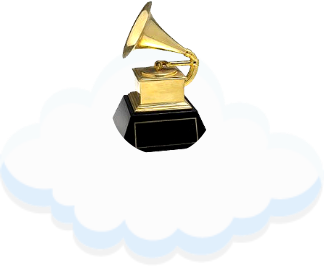 Kidsongs Music Video Stories, The Kidsongs TV Shows and Kidsongs Music are very high quality productions that have been recognized with numerous important national awards. Kidsongs Music Video Stories and Kidsongs Music have won or been nominated for eight Parent's Choice Awards. The very discerning National Parenting Publications Association (NAPPA), a group of nationally published writers, reviewers and critics selected Kidsongs to receive an award as well. Video Review Magazine "A Day At Old MacDonald's Farm" as Best Children's Video of the Year. We were very honred when The Kidsongs TV Show was selected by Action for Children's Television for their very prestigious award for "Outstanding Achievement in Children's Television". A.C.T. is a group of educators and children's activists who work tirelessly to improve the quality of children's television in the United States. They felt that The Kidsongs TV Show was doing an important service introducing new generations of children to America's musical legacy.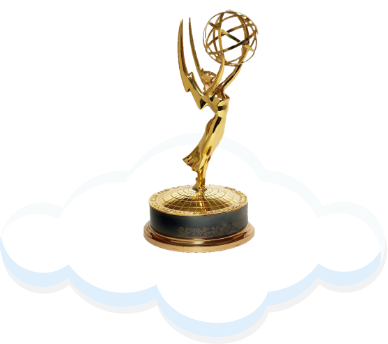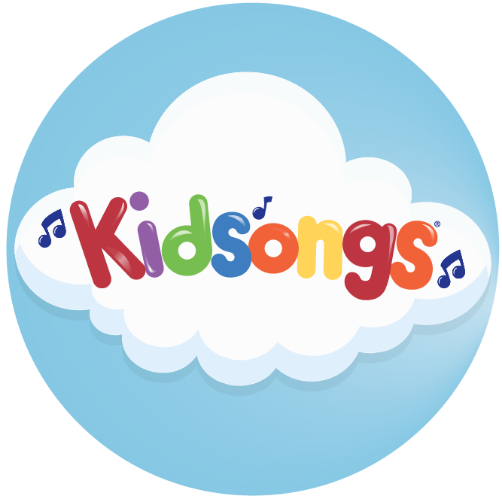 Kidsongs.com is committed to supporting kids and the charities and associations that serve the needs of children. If you are trying to help kids we will try and help you! Are you doing a school play and want to use our music? Are you a teacher who needs materials? Let us know!
Contact mail@Kidsongs.com